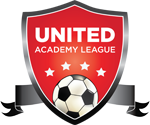 Academy League Info
Carrollton Farmers Branch Academy League (CFBAL) and the United Academy League (UAL) have come to a mutual agreement to combine leagues starting in the spring of 2015. The expanded United Academy League will be directed and scheduled by Nicole James. Nicole James has built and managed the CFBAL since its inception and has grown the league exponentially due to her attention to detail, outstanding customer service and central focus on creating an academy league that's driven to be the best environment for youth soccer players to develop and grow.

With this agreement we will be join the field resources of Carrollton and Farmers Branch with those of Frisco, Plano, McKinney and Allen.

This is a very exciting development for all of those who participated in CFBAL and UAL in the past, as this new league will open up new opportunities for teams to play games versus other evenly matched opponents as well it opens up new home field opportunities for teams throughout these areas and nearby cities.
Registration opens November 24th
Registration Deadline is January 23rd
Payment due at time of registration
Registration and Schedules
Season will begin on February 14th
Games offered to play on Saturday and Sundays
Online Team Registration must have a Got Soccer account
Schedules (due out February 7th)
Playing Format and Cost
| | | | | |
| --- | --- | --- | --- | --- |
| Division | Length of Halves | Cost | Players on Field | Game day Roster Size |
| Under 7 | 22 minutes | $500 | 7 v 7 (60 x 40) | 14 |
| Under 8 | 25 minutes | $600 | 8 v 8 (80 x 50) | 16 |
| Under 9 | 25 minutes | $615 | 9 v 9 (80 x 50) | 18 |
| Under 10 | 25 minutes | $615 | 9 v 9 (80 x 50) | 18 |
| Under 10 | 30 minutes | $700 | 11 v 11 (120 x 70) | 18 |
All teams will be scheduled to play 8 games, guaranteed 6.
Cost per team includes all referee fees. Teams are NOT required to bring referee fees to their games.
Playing Notes
Home team shall furnish an official ball in proper condition for game play.
Home team is responsible for uniform cover-ups if a conflict of color occurs.
No off-sides in Under 7
Schedule requests taken in order to work with coaches with multiple teams playing in UAL and all other competitive leagues.
Use of Got Soccer for online registration, game schedules, posting scores and standings
Under 7 will have one certified referee, all other games will have a certified three man crew.
Team Formation
Multiple coach team discount of $25.00, discount given after first team registers and pays full fee. (Fee will be adjusted by UAL Director after registered)
All teams will need to upload the player academy forms into the team account.
UAL accepts existing teams from local recreational associations and soccer academies
Required Paperwork - Game Day
Each team will need a completed UAL game report on each game day.
Download form: xls file
Game Reports must include player names, jersey numbers for EVERY player who will be participating in the match. NO multiple jersey numbers accepted!
Any coaches or team managers who wish to be seated on the players' side of the field must be listed on the game report
Teams will give a completed game report to the referees before each game.
Scores need to be sent via text or email to Nicole James, 469-951-2297.
League Rules
UAL will follow NTSSA academy rules and bylaws with few exceptions
For the complete NTSSA academy rules and bylaws, click here
Each player is required to be registered as an academy player with their home association.
Coach or team manager is required to have a copy of each players signed by a registrar academy player registration form at each game. All forms must have the consent for medical treatment completed.
Contact
important dates
Registration Deadline :
January 23rd
contact
UAL Director: Nicole James
(469) 342-6600, (469) 951-2297
Academy RULES